Specialty Consumer Goods: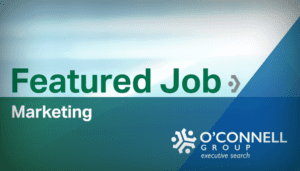 A leading manufacturer of high-quality specialized glass products is hiring a Director of Marketing to join its Chicago area marketing team. This is a fantastic opportunity to join an innovative, growing company with a strong classically trained leadership team and a culture that fosters good quality of life.
Director of Marketing Position Highlights:
Translate strategic plan into the development and execution of annual marketing plan
Uncover and leverage insights
Ensure the integrity of Customer Relationship Management (CRM) system
Design and maintain company's website
Significant cross-functional interaction across the organization and with outside agencies
Considerable opportunities for advancement
Director of Marketing Ideal Candidates:
Demonstrated experience in developing, executing and evaluating customer/trade spending, marketing promotions and merchandising strategies
Strong analytical and critical thinking skills – able to triangulate information
Proven communication, organizational and time management skills – able to manage multiple projects simultaneously
Ability to think strategically and tactically
Action oriented
Wants to make an impact
If you or someone you know is well-qualified for this role and would like to learn more, please send a message or submit the form below. A member of our team will respond right away.