Food and Beverage: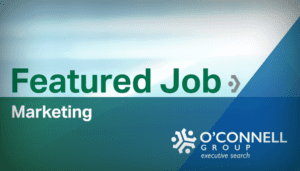 A strategic consultancy in the Chicago area focused on helping businesses and organizations in the food and beverage sector grow their sales and build their image through new products is hiring an Innovation Partner Lead. This individual will serve as the main contact for several global innovation partnerships. Staffed by classically trained leaders, this company is focused on relationship building and social responsibility.
Innovation Partner Lead Position Highlights:
Critical role interfacing with select established partnerships in the food & beverage category to create increased industry demand
Work with world class insights and innovation agencies
Huge opportunity to make a difference, to work with classic consumer packaged goods marketers and to focus on true growth and innovation
Significant opportunity to move up and across the organization
Innovation Partner Lead Ideal Candidates:
Proven innovation experience working on CPG food & beverage
Strategic thinker who is quick to act
Comfortable with ambiguity and presenting to large groups
Strong communication and presentation skills
Savvy relationship builder
If you or someone you know is well-qualified for this role and would like to learn more, please send a message or submit the form below. A member of our team will respond right away.