CPG – Snack Food: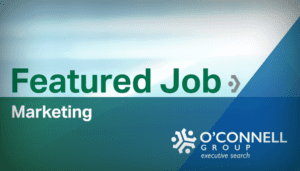 A diversified snacking leader in the Southeast is hiring a Director of Innovation to lead innovation for its entire portfolio of products. Fact based, insights driven, yet nimble and fast paced, this organization is consistently recognized as a top employer in its community.
Director, Innovation Position Highlights:
Develop, implement and deliver short and long-term innovation strategies in an organization where innovation is a top priority
Responsible for entire stage-gate from white space to commercialization
Opportunity to build a more robust pipeline stemming from strategic thinking, taking brands into new channels of distribution
Direct report responsibility
Report to a classically trained, empowering Vice President of Marketing Innovation
Director, Innovation Ideal Candidates:
Must be a sitting Director with consumer packaged goods food experience
Proven innovation experience including fuzzy front end through commercialization
Brand management experience preferred – able to understand brand challenges and make connection between challenges and pipeline
P&L understanding to drive profitable innovation
Strong leadership skills and ability to build trust with direct reports and overall organization
Strategic mindset and hands-on
If you or someone you know is well-qualified for this role and would like to learn more, please send a message or submit the form below. A member of our team will respond right away.