CPG – Food: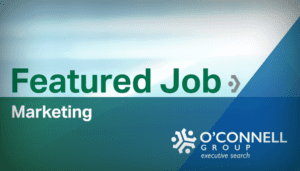 A leading food company in the US is hiring Associate and Brand Managers for innovation and base assignments on its San Francisco-based team.  Focused on high-quality, healthy and nutritious foods, this organization is heavily invested in innovation, including category expansion, as well as the revitalization of core business.
Associate and Brand Manager Position Highlights:
Industry leader with a strong portfolio of iconic brands
Company is experiencing positive change and growth
Investing heavily across marketing, innovation, insights and R&D to fuel strategic efforts
High visibility to senior management
Top classically trained leaders to work with and learn from
Associate and Brand Manager Ideal Candidates:
Classic CPG foundation
Good balance of marketing and general management skills
New product experience for innovation roles
Entrepreneurial mindset within a corporate environment
Collaborative, high energy, passionate
If you or someone you know is well-qualified for this role and would like to learn more, please send a message or submit the form below. A member of our team will respond right away.