Consumer Packaged Goods: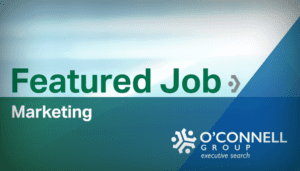 A well-known leader in the consumer packaged goods industry is hiring a Vice President, Marketing to lead the strategic development and implementation for a significant portfolio of brands. Recognized as one of the most innovative companies in the US, this organization is also a leader in all the categories in which it competes and is growing through acquisitions as well as organically.
Vice President, Marketing Position Highlights:
Develop and implement strategic marketing plans for a significant portfolio of brands
Identify and evaluate opportunities for growth, both internal and external
P&L responsibility
Direct research and critical analyses to continually monitor the company's market position
Allocate resources from R&D and supply chain
Lead, mentor, and motivate a large team of reports
Report to an empowering, results-driven CMO who sets reports/teams up for success
Vice President, Marketing Ideal Candidates:
Consumer packaged good experience, preferably in beauty/personal care
Proven ability to build and grow successful brands
Entrepreneurial and flexible
International/global experience – ex-pat assignment highly preferred
Demonstrated ability to adapt effectively to changing market conditions
M&A – proven ability to assess potential purchases and integrate new businesses
Strong verbal and written communication skills
Exceptional leadership skills and ability to develop teams
Ability to effectively collaborate with and influence executive leadership across functions
If you or someone you know is well-qualified for this role and would like to learn more, please send a message or submit the form below. A member of our team will respond right away.