Natural Pet Products: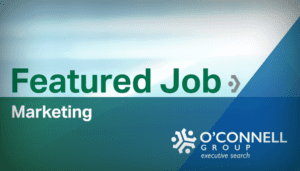 Who doesn't want the best for man's best friend? With a powerhouse portfolio of on-trend, high-end pet products dedicated to holistic nutrition, our client is looking for a dynamic Director of Marketing!  If you're looking for an open and transparent environment where you are encouraged to have an opinion and to challenge the status quo, this is the place for you.
Director of Marketing Position Highlights:
Develop a comprehensive, authentic, and differentiated marketing strategy and plan
Create and curate an impactful and consistent digital and social ecosystem
Track and report key performance indicators for our initiatives and products
Lead a team of dynamic marketing professionals
Manage outside agencies and marketing vendors hired to support key objectives
Ideal Director of Marketing Candidates:
Highly creative, passionate, and purpose driven
Strong leader and people developer
Confidence in judgement and ability to make good decisions quickly
Sees challenges as opportunities and translates them into action
Highly organized and able to successfully balance multiple tasks
If you or someone you know is well-qualified for this role and would like to learn more, please send a message or submit the form below. A member of our team will respond right away.