The State of the CPG Job Market During the COVID-19 Crisis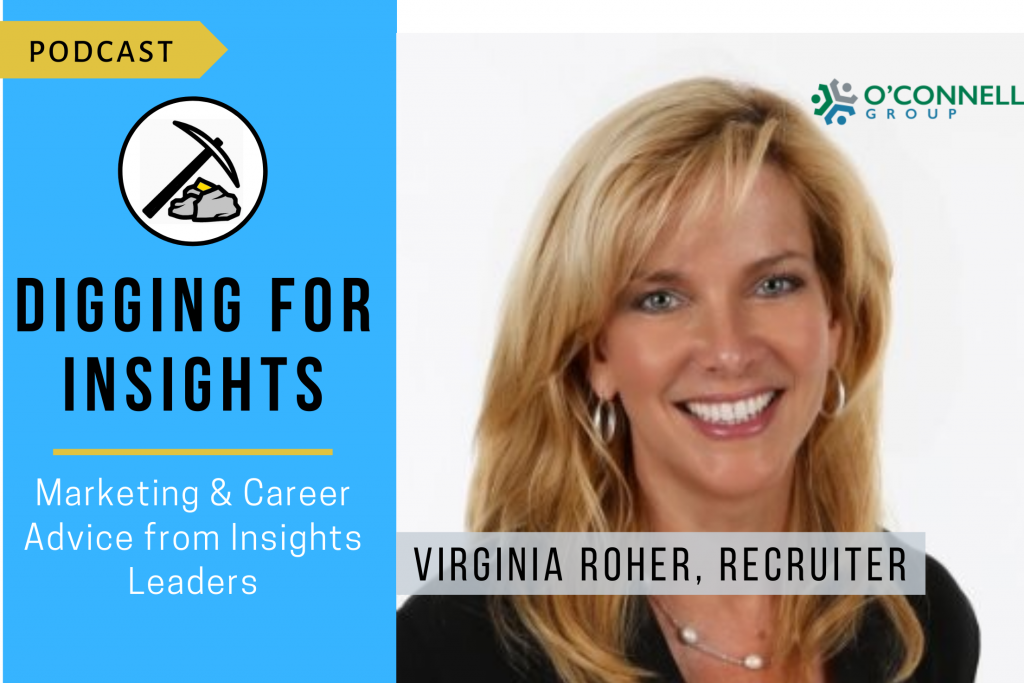 Many people are asking us about the state of the CPG job market during the COVID-19 crisis. The short answer: the consumer packaged sector is stable and essential. Many of our clients remain full steam ahead on hiring select candidates for key positions. They realize the importance of getting ahead of the curve, even during the COVID-19 lockdown.
Virginia Rohers, Vice President and Recruiter at O'Connell Group, has built an outstanding reputation for filling searches in consumer insights, shopper insights, advanced analytics and brand management.
Listen to her interview with Stephen Griffiths on his "Digging for Insights" podcast. They discuss state of the CPG job market during the COVID-19 crisis. They explore who is hiring and share insights into conducting a search in our current environment.
You'll learn how to apply the core lessons from the last recession which still apply.
Build your network.
Mentors, former colleagues and trusted recruiters represent your "Disney" fast pass. They are the ones who help you avoid "general admission" lines for the great jobs.
Prepare effectively.
From researching companies, to updating your resume, to gaining new skills, to preparing for an interview, nothing replaces preparation.
Don't compromise.
Your long-term success depends on pursuing the right job for the right reasons, and for the right compensation.
O'Connell Group is busier than ever working on brand marketing and consumer insights and analytics roles nationwide. Contact us to learn more!