Natural Products: Echoes of Dot-com?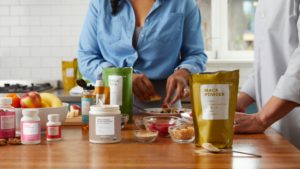 Natural products continue to experience a boom, serving as the engine for consumer-packaged goods (CPG) growth and outpacing the sluggish pace of traditional grocery categories. The newest trend making headlines is the emergence of hemp-derived cannabidiol (CBD/hemp) products.
The breadth of product categories incorporating CBD seems limitless. CBD is appearing as the "miracle" ingredient in everything from lotion and lip balm to pet products. CBD-infused beverages and ice cream are on the horizon, though delayed while regulators sort out labeling and quality control standards.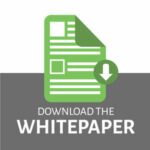 Amid the noise, excitement and confusion, do you hear echoes of the dot-com era? We do.
Mass Confusion in the Marketplace
FDA hearings and other forums have evoked the same "wild west" descriptors for the explosion of interest in CBD, admitting "there is still much we do not know." The wide variance in state regulations has created "mass confusion for food makers, retailers and consumers," according to the Food Marketing Institute. Yet, rather than wait for regulators to get ahead of the curve, the market is introducing and embracing this brave new world of CBD-infused products.
We have seen too many high-potential businesses struggle, underperform and fail because they thought the business idea was more important than the talent they hired to bring the idea to life.
What does this mean for talent acquisition? If you didn't have a ringside seat for the dot-com boom and bust, it may be difficult to find and assess the leaders needed for mission-critical marketing roles in such an environment. The natural products category, and the CBD segment in particular, carry unique challenges and risks.
Keep these key principles in mind to ensure you will be among the winners:
The Value of Classic CPG Training Endures
The foundation of marketing skills gained in traditional CPG companies still represents the gold standard. Top CPG companies provide training, experience and resources for building a complete marketing toolbox. Entering the fast pace of a booming segment, proven marketing expertise and knowledge are critical assets, especially when time and resources are scarce.
Culture May Be Your Primary Differentiator (Right Now)
The majority of companies in the CBD segment are still in the proof-of-concept stage and navigating the murky waters of CBD under FDA scrutiny. Product differentiation (let alone brand awareness) has been achieved by a few, select companies. Giants like AB InBev; fast-growth, purpose-driven companies like New Age Beverages; and dozens of private equity and CPG-backed start-ups are all recruiting in the same talent pool.
Finding – and landing – "game changing" leaders with proven marketing experience and results will be critical to establishing preeminence when the regulatory floodgate opens. Potential candidates have many options. Companies that succeed in attracting the best available talent will offer the following: clear vision, strategy, meaning and purpose, stellar ethics, and a people-centric culture. The winning companies in the tech era that followed the dot-com bust have set this standard and attracted some of the best CPG talent.
"Getting Real" is Tough but Necessary
If there is a single lesson to be learned by companies from the 2000 dot-com bust, it is the importance of hiring the right talent. The fluid dynamic that marked the dot-com era is echoed in many natural products start-ups. As brands grow from start-ups to viable businesses, the demonstrated ability to develop strategy, leverage consumer knowledge and execute in an entrepreneurial setting will be critical.
We had ring-side seats for the dot-com and the tech eras, and we have the same seats for the natural products boom. There are many factors that determine outcomes for aspiring businesses, and one factor we naturally observe most closely is talent. We have seen too many high-potential businesses struggle, underperform and fail because they thought the business idea was more important than the talent they hired to bring the idea to life.
There is little doubt that natural products, including CBD, will be the source of excitement and growth in CPG for years to come. But there will be winners and losers. Choosing winning companies and candidates requires a plan, process and an insiders' access to the network of outstanding CPG companies and professionals who are proven in their ability to build successful brands.
How do you transform a team to drive brand success?
Our white paper outlines three key strategies for success in the face of intense demand for transformative marketing talent and business leadership in the rapid-growth natural products market.
Review our industry insights and client success stories to learn more about how we are helping consumer-facing companies acquire the right talent. Or, contact us to discuss your career or team-building goals.