Kris Holmes on "Beyond Barriers" Podcast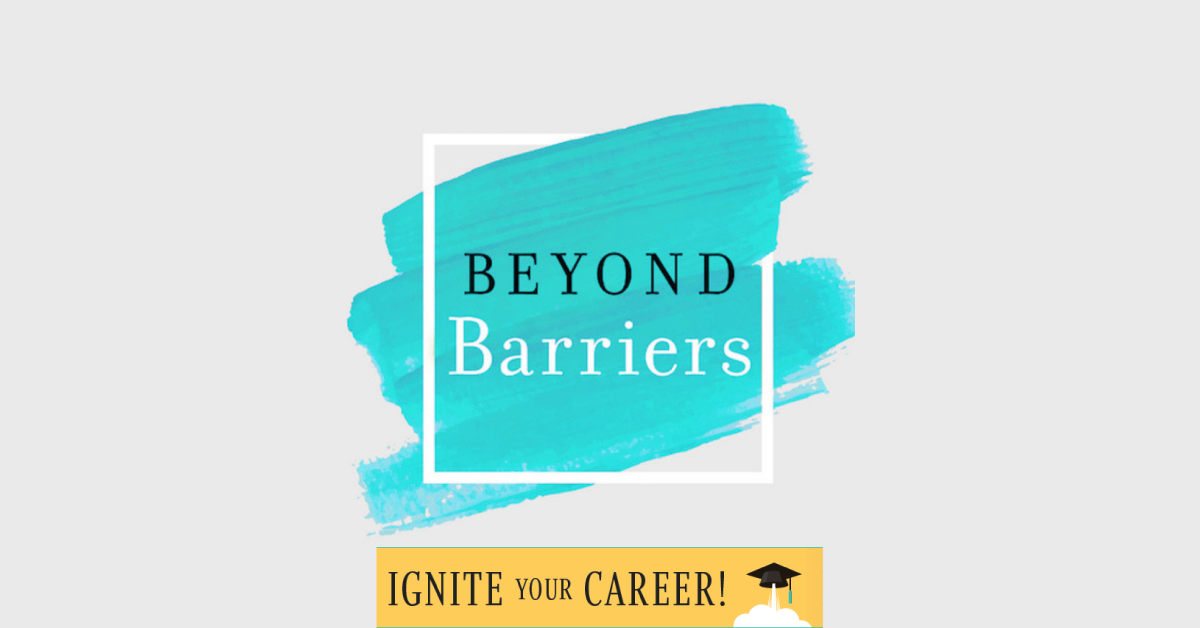 How To Ignite Your Career With Kris Holmes
Thank you for listening to this podcast. We are truly grateful for your comments, feedback and advocacy. If you haven't already, please take a moment to subscribe and rate the show. We love 5 stars!
In this episode, we'll discuss why applying for jobs without a clear strategy and effective tactics is a total waste of time. Don't click the APPLY button on job postings simply to get rejected and demoralized. Instead, learn how to ignite your career with a dream job that is aligned with your strengths and passions. If you're someone who is actively looking for a new role, then you'll get actionable advice on how to stand out in a job market that's already saturated with millions of people looking for opportunities.
Our guest, Kris Holmes is an executive recruiter with more than twenty-five years of experience. Kris provides you with the same insight that has helped thousands of her clients find fulfilling careers. You'll learn how to develop career goals that align with your strengths, proven strategies for optimizing your resume, to practical advice on networking, finding the right company culture, prepping for interviews, and negotiating offers. You'll even learn how to resign gracefully and how to set yourself up for success in your new role.
Highlights:
[01:00] Kris's story
[04:26] Doing what you love every day
[05:57] What compelled Kris to write "Ignite Your Career!"
[08:29] Core principals of "Ignite Your Career!"
[12:15] Three phases of a career
[19:39] Hallmarks of success
[21:24] Advice for those nervous about the job market
[26:02] Tips on preparing your profile
[32:23] Increasing your chance with recruiters
[34:41] Preparing for the interview
[37:00] How to negotiate compensation
[41:31] Resigning gracefully
[43:26] Guidance on transition to new roles and companies
[46:13] Services offered by the O'Connell Group
Quotes:
"Figuring out your strengths and where you might leverage those is critical to set yourself up for future success." – Kris Holmes
"When you find the right career that leverages your strengths, it's fun, it's easy, and it's rewarding." – Kris Holmes
"There are three phases of a career, there's the learn phase, there's the do phase and there's the leverage phase." – Kris Holmes
"At the start of your career, it's much more important to go to a top tier company where you can learn best practices. And that allows you, down the road, to align your passions with your experience." – Kris Holmes
"The real superstars are the people who focus on both building the business and the team."– Kris Holmes
"With interview prep, you've got to understand yourself and be able to articulate your strengths and your skills so that they're believable and memorable." – Kris Holmes
"Tell a story where your strengths have allowed you to achieve a goal. This paints a vivid picture to the interviewer and elicits a chemical reaction that helps them remember it and believe it." – Kris Holmes
"In the first 30-60 days at a new company, it is critically important to your success to build relationships and build your knowledge base." – Kris Holmes
For more advice on building a successful career, you can find Ignite Your Career! on Amazon.