Why Behavioral Interviews for CPG Recruiting Fall Short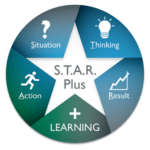 The classic behavioral interview concept asserts that people's past behavior is the best predictor of their future behavior. However, behavioral interviews for CPG recruiting have a foundational premise with an inherent and significant flaw: it presumes humans do not learn from their experiences.
The rapidly changing CPG industry requires marketing and market research professionals who apply tomorrow's solutions to today's problems, not yesterday's thinking which has been eclipsed by marketplace evolution.
Consumer packaged goods companies seek to remove from consideration people who do not learn from their experiences. Rather, they want to hire people who:
Learn from their experiences
Behave differently in the future than they have in the past
Assimilate new information constantly
Learn, grow and develop continuously
Where Does Behavioral Interviewing Fall Short?
The main reason behavioral interviewing does not truly predict performance outcomes is because it only examines what happened: Situation. Task. Actions. Results. This acronym (S.T.A.R.) is a familiar behavioral interviewing technique, but it starts, and stops, with elementary questions!
It is absolutely necessary to also understand why candidates behaved the way he did, and what they learned from that experience, in order to reliably predict how they will most likely behave in the future under similar circumstances.
Behavioral Interviews: Delivering S.T.A.R. Plus
S.T.A.R. Plus upgrades traditional behavioral interviewing. It starts where behavioral interviewing begins, but goes further to ensure that your interviewer will draw the conclusions you want them to. The acronym stands for: Situation. Thinking. Actions. Results. Plus what you learned or what you would do differently in the future.
S.T.A.R. Plus is a beginning-to-end logical sequencing of the information needed to ensure you create an accurate picture of your abilities.
Situation. First, set up your story. Bring the listener into your world. Present the context in which you were operating. Make sure the situation is responsive to the question posed; is suitably challenging; and is relevant to either or both the talent/skill being evaluated or the company's business environment.
Thinking. This is the critical component to fully understanding your effectiveness and likelihood of future success. Thinking is what truly differentiates one candidate from another. In addition to describing the context in which you operated [situation], you must help the interviewer understand why you took the actions you are getting ready to describe.
Actions. Describe the actions you took and why they were reasonable in the context of the situation and mission. Demonstrate your business acumen, good judgment and leadership.
Result. Was the mission accomplished? Were you successful in this situation? A consistent pattern of offering results in your answers without being prompted for them suggests that you are results-oriented.
Plus. This final piece of the puzzle is essential to delivering a thorough interview response. Clearly tell the interviewer:
What you learned from this experience
What you would do differently in the same or a similar circumstance in the future
Learn more about the STAR Plus technique, and contact us to talk to an O'Connell Group recruiter about increasing your effectiveness in a job interview.