CPG – Better-For-You Food: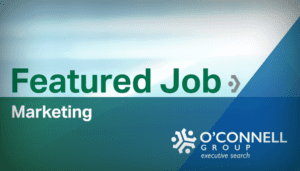 A Pacific Northwest based food company in growth mode is hiring a Marketing Innovation Manager to drive incremental growth through awareness and introduction of unique products.  Transitioning from a historically commodity-based business to a consumer packaged goods company, this is an opportunity to leave your mark and influence change with a relatively unknown product in the better-for-you space with huge upside potential.
Marketing Innovation Manager Position Highlights:
Lead brand strategy and marketing plan development, including innovation pipeline from concept through product life cycle, for both branded and foodservice businesses
Commercialize close-in innovation and build longer-term, value-added pipeline to improve mix
Subject matter experts for category, consumer and competitive trends
Potential for direct report responsibility with business growth
Significant exposure to senior leaders including a classically trained Vice President of Marketing known for being approachable, team oriented and empowering
Marketing Innovation Manager Ideal Candidates:
Consumer packaged goods background in food including innovation experience
Track record of successfully developing and launching new products
Fact-based, consumer-insight driven
Analytical thinker, yet creative with a bias for action
Strong communicator comfortable presenting to all levels
Roll-up-your-sleeves, get-it-done mentality
Confident decision maker able to move forward with limited data
If you or someone you know is well-qualified for this role and would like to learn more, please send a message or submit the form below. A member of our team will respond right away.