Consumer Products – Baby: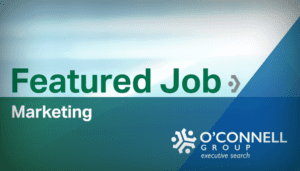 An exciting and innovative baby care company with a full range of award-winning products is hiring a Director and two Managers of Integrated Marketing for its New York based team. With a history of innovation and growth, this organization is building out a lean, nimble, world class marketing team.
Director Position Highlights:
Develop a core competency in communicating and building relationships with key consumers
Lead marketing plan development and execution across a variety of marketing communication vehicles
Own the marketing budget and evaluate ROI to optimize spending and drive efficiency
Lead the Integrated Marketing team – several direct reports
Outstanding leadership team to work with and opportunity to help build a world class marketing organization
Manager Position Highlights:
Own the brand voice and consumer conversation
Develop brand communication strategy, annual marketing plan and execution
Drive growth in brand affinity and support delivery of financial targets
Outstanding leadership team to work with and learn from
Ideal Candidates:
Consumer packaged goods background focused on integrated marketing
Marketing agency and cross-functional experience
Consumer obsessed, detail-oriented, analytical
Able to work independently in a lean, entrepreneurial organization
Hands-on, dive in and figure it out, thinker and doer
Smart, driven, proven ability to add value and get things done
If you or someone you know is well-qualified for this role and would like to learn more, please send a message or submit the form below. A member of our team will respond right away.