Consumer Packaged Goods: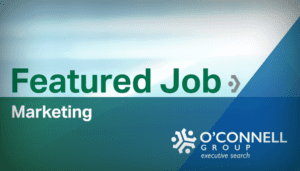 An established, private equity-owned CPG company in New Hampshire is hiring a Vice President, Marketing to transform marketing and lead revitalization efforts. This is an incredible opportunity to get in at the ground floor of a new acquisition with outstanding growth potential and to work directly with the CEO to build the business and culture.
Vice President, Marketing Position Highlights:
Lead and transform the marketing department across brand, marcom, digital and more
Responsible for the development of overall marketing strategy for both the brand and category, executing across multiple channels
Turn plans into action, including advertising, packaging, promotions, pricing, trade shows, website, digital, trade marketing and marketing collateral development
Lead the new product development/innovation process by creating an innovation funnel with a stage gate process
Vice President, Marketing Ideal Candidates:
Strong CPG brand builder with both small and large company experience
Track record of delivering results and learning new things
Proven ability to understand markets, develop unique end-user insights and translate them into detailed and concrete marketing strategies
Experience leading and developing teams
Demonstrated ability to work cross-functionally to execute a marketing strategy
Ability to build credibility and strong communication with internal and external stakeholders
Scrappy, get-it-done mentality
If you or someone you know is well-qualified for this role and would like to learn more, please send a message or submit the form below. A member of our team will respond right away.