Health and Wellness: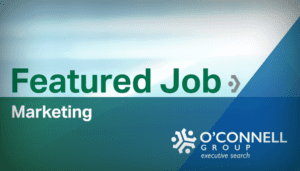 A Midwest-based leader in nutrition and health and wellness is hiring a Senior Brand Manager responsible for managing a high profile brand. As a results-driven meritocracy, a majority of this organization's marketing team trained at top CPG companies and joined looking for more autonomy and the ability to make a difference.
Senior Brand Manager Position Highlights:
Develop and implement portfolio strategy across both consumer and professional channels
High visibility role
Work with and learn from leadership from top-tier CPG organizations, including a highly regarded CEO
Manage a team of multiple direct reports
Significant career growth opportunity, both up/across the organization as well as domestic/international
Senior Brand Manager Ideal Candidates:
Experience with OTC or regulated brands in the healthcare industry
Collaborative and builds strong cross-functional partnerships and external relationships
Experience managing direct reports
Thought leader and ability to influence
Strong analytical skills
If you or someone you know is well-qualified for this role and would like to learn more, please send a message or submit the form below. A member of our team will respond right away.