Consumer Healthcare: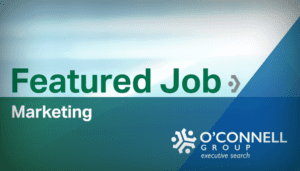 A world-class healthcare company with an impressive list of top ranked brands is hiring Directors to lead both North American and Global consumer marketing teams. Mission focused to lead a transformation toward proactive healthcare, the organization has recently brought in new, classically trained leaders that are transitioning the culture to a leaner, faster-paced, empowering one that is dedicated to expanding marketing efforts and building team integration.
Director, North America and Global Position Highlights:
Turn around brand-building businesses with high level support and lots of empowerment
Manage a portfolio of brands each with unique growth opportunities
Significant opportunity to make a quick impact and drive success
Ability to move up and across the organization including overseas opportunities for high potential individuals
Direct report responsibility
Director, North America and Global Ideal Candidates:
Director with brand building expertise, CPG/GM experience, preferably in OTC/Healthcare
Regulatory understanding
Turnaround leader who has been successful in rebuilding underleveraged brands and is passionate about it
Challenger brand experience
Solid strategic mindset, P&L understanding, strong business acumen
Digital marketing/e-commerce experience preferred
Strong interpersonal skills and comfortable in evolving, fast-paced, empowering culture
Strong communicator, team player, global mindset, innovative spirit
If you or someone you know is well-qualified for this role and would like to learn more, please send a message or submit the form below. A member of our team will respond right away.