Toys: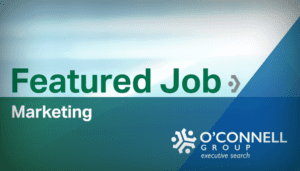 An entrepreneurial and rapidly expanding toy company in Florida is hiring a Director of Marketing to lead the company's global consumer and retail marketing efforts. Accelerating growth through partnerships and new product development, this organization is significantly adding to their team and offers an empowering, fast-paced, and hands-on environment.
Director, Marketing Position Highlights:
Responsible for sell-in through sell-thru including consumer (TV, Print, Digital, Influencer, etc.) and retail marketing (customer interaction, in-store marketing, promotions, etc.)
Promote analytical and strategic thinking and implement process
Significant autonomy and authority
Reports to the Vice President of Marketing with extensive experience in CPG and toys
Lead a team of multiple direct reports
Future advancement opportunities due to organization's rapid growth
Ideal Director, Marketing Candidates:
Large consumer packaged goods strategic thinking and analytical process orientation, but fit with a smaller, rapid decision making, high growth organization
Interest in the toy industry and Florida
Digital/influencer prowess with retail understanding
Strong communication and presentation skills
Entrepreneurial, passionate, dedicated
Creative
If you or someone you know is well-qualified for this role and would like to learn more, please send a message or submit the form below. A member of our team will respond right away.