Beauty: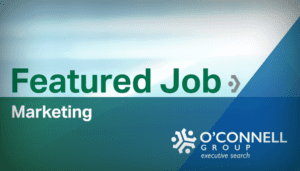 An iconic global beauty company in NYC is hiring a Vice President of Marketing to lead global development as well as North American marketing for one of its well-known brands.  Evolving to a more classic CPG model, this organization is all about winning for the team, being brave and taking the organization to the next level.
Vice President, Marketing Position Highlights:
Comprehensive role encompassing strong creative/innovation plus full general management responsibilities including P&L and trade budget
Key leadership position with a seat at the table
Oversee global innovation and advertising as well as US marketing
Lead a sizeable team including multiple direct reports
Report to a classically trained Chief Marketing Officer with a proven passion for the category
Vice President, Marketing Ideal Candidates:
Beauty experience and/or proven passion for the industry – live and breathe beauty
Change agent able to evolve with the company
Proven people management and leadership skills
Creative and general management focused
Smart, energetic, executive presence, collaborative and a team player – fit is key
If you or someone you know is well-qualified for this role and would like to learn more, please send a message or submit the form below. A member of our team will respond right away.