Food and Beverage: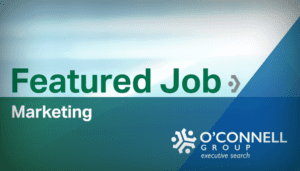 A strategic consultancy focused on helping retailers drive sales while increasing overall category growth is hiring a Strategic Partnerships Lead for its Chicago-based team.  Looking to expand demand by inspiring consumer confidence in products and production practices, this role will help move the company in a new strategic direction.
Strategic Partnerships Lead Position Highlights:
Be the subject matter expert for a critical role designed to create increased industry demand
Opportunity to implement a new strategic direction and make a lasting impact
Career growth opportunities for strong performers
Strong work/life balance
Ideal Strategic Partnerships Lead Candidates:
Consumer packaged goods experience plus retail understanding
Business savvy
Strategic and able to evaluate a broader category vs. a brand/product
Able to present innovation to channels
Collaborative
If you or someone you know is well-qualified for this role and would like to learn more, please send a message or submit the form below. A member of our team will respond right away.